James Turner
Administrator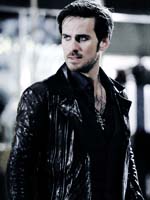 Poklic

: profesor


Bivališče

: Irska


Žival

: mački Ellie & Felix


Število prispevkov

: 1874


Naslov sporočila: Hiša z okolico Čet Mar 24, 2016 6:53 pm

---

Jamesova hiša ni velika, je pa ravno pravšnja zanj in za njegovega mačka Felixa. Je opečnate barve, zgrajena v zgodnjem dvajsetem stoletju. Okoli hiše je zelenica s sadovnjakom, samo hišo pa sicer obdaja bogat gozd.

one thousand lonely stars

i've died a thousand times ✻  i'd die to be where you are. i tried to be where you are. every night, i dream you still here. yhe ghost by my side, so perfect so clear. when i awake, you disappear.